Alley Cat Tattoo, Cookeville, Tennessee's Premier Tattoo Shop
Call 931-526-9790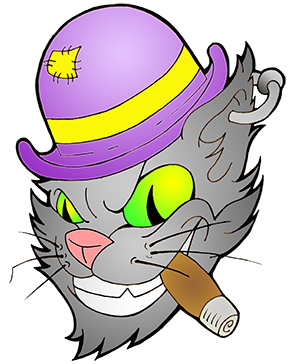 Alley Cat Tattoo is located at 586 S. Jefferson Ave – Suite O, Cookeville, Tennessee (931)526-9790. Providing Middle Tennessee with award winning tattoos and body piercing since 2002. Alley Cat Tattoo is fully licensed and inspected by the Tennessee Department of Health at least 5 times per year. Ask to see our most recent scores on your next visit. Now open 7 days a week.
Alley Cat Tattoo opened its doors in Cookeville TN in 2002 with the idea that we would be Cookeville's leading tattoo shop by simply doing good tattoos that stand the test of time. We would like to thank all of our loyal customers that have kept us going.
At Alley Cat we look forward to helping people find the perfect design for them. Large or small we have hundreds of thousands of designs for every subject imaginable. We are also happy to create a custom design even if all you have is a great idea.
Our pricing is based on how much work is involved with your tattoo. We never add on fees for little extras, the price we give you is always our best price and there are never any hidden add-ons. When you decide you want a tattoo and you want a great tattoo, feel free to come and see one of our Alley Cat Tattoo artists.
Alley Cat Tattoo is the only Cookeville tattoo shop offering an unconditional lifetime guarantee. If your tattoo heals with any inconsistencies or fades over time we will fix it at no charge to you. And keep in mind any guarantee is only as good as long as the shop is still around and Alley Cat has been around longer than all of our competition combined. Our stainless steel and titanium body jewelry meets or exceeds ASTM specifications for implant grade metals. We use only 316 LVM Surgical Stainless Steel and all of our jewelry is made in the USA. Alley Cat tattoos and body piercings are performed as per and beyond Tennessee State tattoo and body piercing laws and codes.